Passion for Hairdressing.
Appreciation of Great French Wine.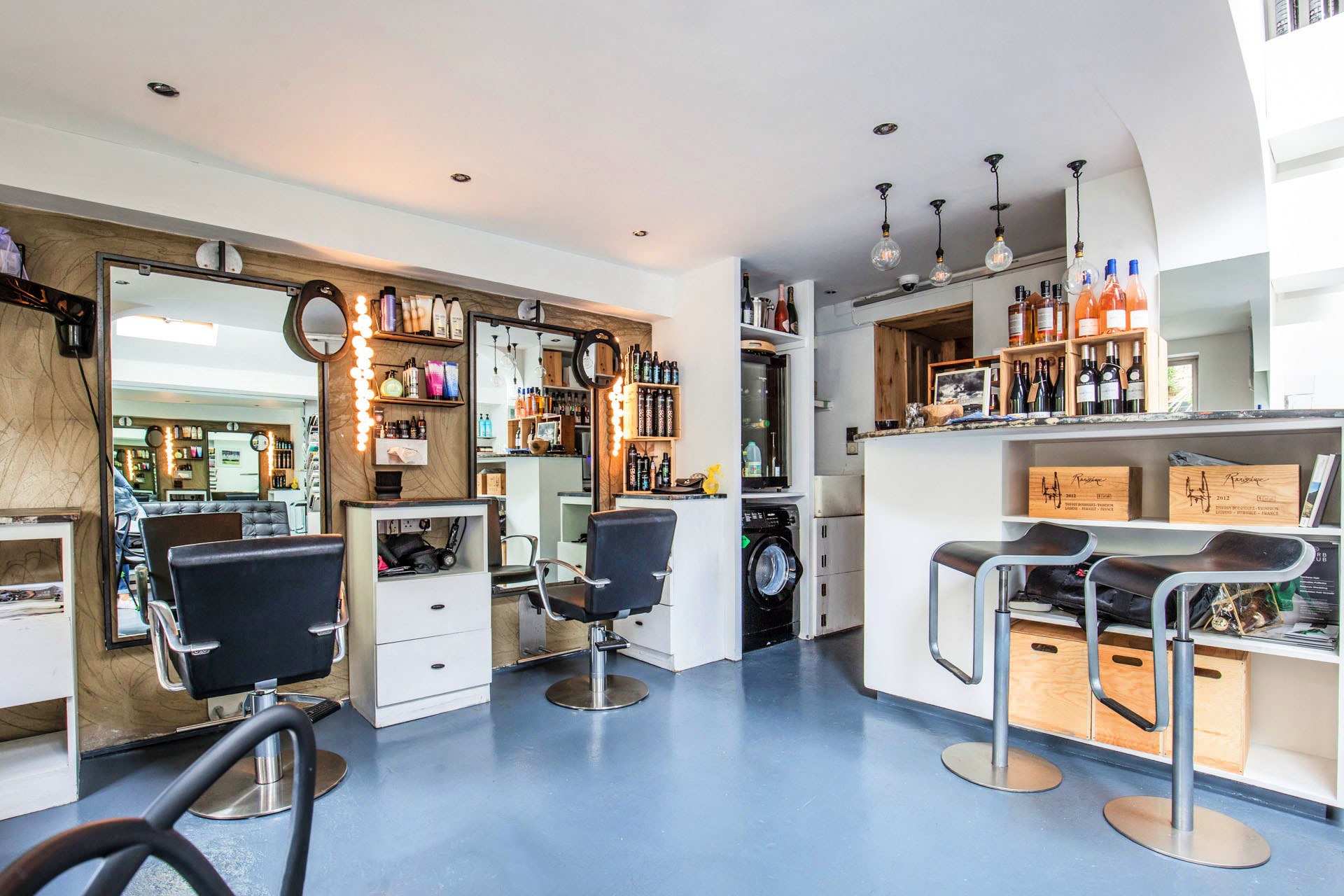 .

---

A Friendly and Relaxing Environment.
Great stylists who offer a service tailored to your needs.
Great environment with privet lady hair salon and a back garden.
Enjoy a wine tasting or just a glass of wine when you visit for hair salon. 
Book your wine tasting with the selection you like to have. About 1h session for 8 to 12 tasting glasses. The Budget starts at £30 per person.

---

Representing some of the Best French Domains in the Heart of Putney.
 
Book for your private wine tasting from only 2 people, session 30 min to 1h.
Chez Stephan caviste matching your needs & budget just get in touch to ask for a selection. Our aim is to bring exceptional wines at affordable cost, our goal is to help you enjoy drinking better wine and spirits now and in the years to come.
We hope to promote your enjoyment and appreciation of everyday wines to the premium wines. With our growers and partners our mission is to import great wines, finest wines, the best in the world from many places to your doors all over the UK.

---
OUR GROWERS NETWORK
We bring in UK the world's finest wines and spirits from a network of independent producers doing family business with a long history some from 2 generations other since 1640.Our growers has always worked with the next generation in mind and developing the way of making wine to protect our planet, they believe that protecting our planet is the only way to ensure the future of fine wine and spirits.
BEAUJOLAIS: Dubost | Sambardier | Gaget
LANGUEDOC ROUSSILLON: Bellemare | Pujol | Prieuré Saint Sever
Côtes-du-Roussillon: Le Soula
PROVENCE: Château de Beaupré | Domaine Roche Redonne | Domaine Les Beates
BURGUNDY: Royet | Milan & Fils | Pernot Belicard | Girardin
COTE DU RHONE: Domain Clavel | Guy Farge | Domaine Laurent Fayolle, Gervans
Domaine Porte Rouge | Jean-Luc Jamet | Vieux Télégraphe | Cave Yves Cuilleron
BORDEAUX:
Saint Emilion & Saint Emilion Grand Cru
CHÂTEAU VIEUX MOULIN | CHÂTEAU PAILHAS
Medoc
Pomerol & Lalande de Pomerol
CHÂTEAU HAUT SURGET | CHÂTEAU GRAND MOULINET
Saint – Estèphe
CHÂTEAU PHÉLAN SEGUR | CHÂTEAU ARNAUD
Saint- Julien
Margaux
CHÂTEAU TAYAC | CHÂTEAU PRIEURÉ LICHINE
Pauillac
CHÂTEAU LES ORMES DE PEZ (Family J-F Cazes)
Bordeaux
CHÂTEAU FERREYRES | VIGNOBLES BENITO